Advertising and Marketing your
Santa Rosa Rental Property
To advertise your Santa Rosa rental property effectively, you need to understand the local market and its trends. At PURE Property Management, we understand what residents require. We know what will make them choose your property over others, and we know how to appeal to their emotions and practicalities when they're looking for a new home.
Our marketing efforts are designed to reduce your vacancy time and get your Santa Rosa property rented to a stable, responsible resident who will take care of the home and work with us professionally and proactively.
Effective Rental Property Pricing Reduces Vacancy
Pricing requires a delicate balance. We always price our rental homes at the top of the rental range. We don't want you to lose money on the potential income you can earn every month. We also know that overpricing a home can be dangerous and lead to longer vacancy times and ill-qualified residents.
Fortunately, we have a plan that delivers an accurate rental value and helps us achieve our goal of renting your home quickly to the best possible residents for the most amount of money.
Read More »
We conduct a thorough analysis of the market. We use our own data, which is gathered from the large pool of rental properties we manage in and around Santa Rosa. We take a look at where your property is located, what kind of condition it's in, and whether or not its size and layout meets the demands of residents looking for homes.We arrive at a rental range that's reasonable and competitive. We'll always discuss our recommended rental rate with you, and we'll let you know how we arrived at the number. Then, we'll track the response carefully. If no one is inquiring about your property after a few days of having it listed, we'll know that the price might be too high.
Our leasing team is flexible and able to make quick adjustments based on the feedback we hear from prospective residents and the number of inquiries we receive about your listing. We won't waste time, and we won't waste money.
Leasing high quality homes in Santa Rosa and the surrounding areas.
Upgrades and Updates Lead to Better Marketing
If we think your Santa Rosa rental property needs some cosmetic upgrades to make it more appealing to excellent residents, we'll bring that to your attention.
This does not mean you need to worry about a complete renovation or an expensive rehab. We've simply found that when you're providing a home that has a modern, fresh feel, you're more likely to attract a good resident. You're also able to charge more and you'll increase the overall value of your investment.
Read More »
These changes are always cost-effective, and they're always discussed with you, first. We have terrific teams of vendors and contractors who can get the work done quickly and on budget, whether we're renting out your property for the first time or completing a turnover between residents.Some of the simple upgrades that will cost you very little but really make your rental property stand out during the marketing process include:
Fresh paint throughout the interior of your rental property.

Upgrading from carpet to hard surface flooring.

Improved lighting in kitchens and bathrooms.

Installing new hardware on faucets, drawers, and cupboards.

Replacing old and worn appliances with energy-efficient models.
These minor updates will help your property sell itself, and finding well-qualified residents quickly will not be difficult.
Online Advertising and Responsive Showings
There may still be a place for professional signage in the yard or the window, but we know that most prospective residents are looking for their next home online. We're prepared for that, with exceptional technology and an investment in innovation. Your listing will show up on all the major rental websites, such as Zumper, Zillow, HotPads, Trulia, and other subscription services. Your available home will be prominently displayed on our own website and we'll share it with all of our real estate partners in Santa Rosa and throughout Sonoma County.
Read More »
Your property will stand out thanks to our attention to detail. Professional-level photos, dynamic descriptions, and all the pertinent information will be included in your listing. When prospective residents get in touch with us, we don't leave their calls and messages unanswered. We follow up, and we schedule showings. Our priority is to get your property rented quickly.After the showing, we'll follow up and invite prospective residents to complete an application. Our process is professional, efficient, and compliant with all state, local, and federal laws.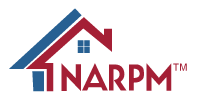 What People Are Saying About Us