San Francisco Property Management
Exceptional property management in San Francisco starts with PURE Property Management.
With combined experience of over 2,000 years, our team of property managers has a reputation for excellence. We have established ourselves as the local experts in rental properties. Our experience helps us to price properties correctly, prepare them for the rental market, and rent them out to high performing Residents.
San Francisco is a unique and diverse market, and we understand the nuances of its residential real estate industry. From understanding local regulations and market trends to finding and retaining high-quality residents, our team is well-equipped to provide expert advice and support in San Francisco and its surrounding areas.
Enter Your Investment Property Address to Receive a Market Rental Analysis
We provide property management services to boost your investment property
Enhanced San Francisco Property Management
We leverage technology to enhance our property management and maintenance services. From rent collection and maintenance request tracking to automated lease renewals and proactive maintenance scheduling, our innovative solutions streamline the management and maintenance of your investment property, enabling you to focus on your core business goals.
With our knowledge of the field, we can guide clients and investors like you through the intricacies of owning and managing a residential investment property in this competitive market.
Certified Professionals to Manage Your Investment Property
Designated by the National Association of Residential Property Managers (NARPM)
We serve Cloverdale, Healdsburg, Rincon Valley, Rohnert Park, Santa Rosa, Sebastopol, Sonoma, Windsor, Ukiah, San Francisco and the surrounding areas.
Your San Francisco Residential Investment is Safe and Protected With Us
We understand that your investment property is more than just a building; it's a valuable asset that needs to be protected. So, we offer comprehensive property management services that include regular property inspections, preventive maintenance, and emergency response planning. We also work with trusted and reliable vendors to ensure that all repairs and maintenance are performed promptly and efficiently.
Advertising and Marketing Homes in San Francisco
Once you sign up with PURE Property Management, you don't have to worry about anything. We recognize the harmful impact vacancies can have on your rental business. So, we ensure that our companies in the states advertise and market homes using various platforms.
With our extensive network and deep knowledge of the San Francisco real estate market, we are well-positioned to advertise and market your investment property to attract high-quality residents. Our comprehensive marketing strategy includes targeted online and offline advertising, professional property photography and videography, and effective staging and showing techniques to ensure that your property stands out in such a crowded market.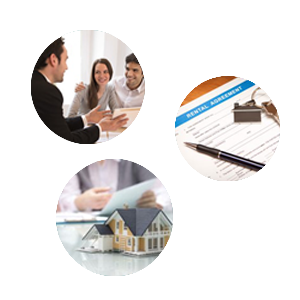 Digitally Streamlined and Comprehensive Resident Screening and Placement in San Francisco
PURE Property Management believes in adapting to the changing technology and simplifying tasks with tech integration. We also understand the importance of finding the right residents for your investment property.
That's why we have implemented a comprehensive and technologically advanced screening and placement process that includes credit and background checks, income verification, and reference checks. Our digital platform streamlines the application and screening process, enabling us to quickly identify and place high-quality residents in your property.
Our team takes a hyper-local approach and conducts an in-depth analysis of the local market. We then deliver high-tech and high-touch services that are efficient and profitable for you and your residents in the long run.
Grow Your San Francisco Investment Property With Proactive Portfolio Management
No matter where your residential properties are in California, we at PURE Property Management take a proactive approach to portfolio management. Our primary goal is to help you maximize your investment returns.
Once you entrust your property to us, our team of experts regularly reviews your property performance and provides recommendations for strategic improvements and optimizations.
Renting Out a Home in San Francisco or the Surrounding Areas?
Call PURE Property Mangement
PURE Property Management provides resident placement and full-service property management throughout Sonoma, Mendocino, and San Francisco Counties. Our property management team has over 2,000 years of combined experience in the industry and we take pride in our work. If you need a manager out of the area, please call us and we will be happy to refer you if we can.
We're here to help you succeed. Whether you need help finding a resident, managing your property and resident, or taking care of the day to day details that are involved in property management, we're here to help you do it better.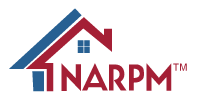 What People Are Saying About Us