Attracting Attention for your Santa Rosa Rental Property
With a qualified resident now living in your Santa Rosa rental property, it's our job at PURE Property Management to manage that resident and to ensure your investment property is being well-maintained.
We'll collect rent on time every month, and we'll communicate with residents, keeping conflicts and disputes to an absolute minimum. Our team is ready to respond to emergencies and schedule routine maintenance. Your property will remain compliant with all local, state, and federal laws, and you can count on us to stay up to date on the ever-changing regulations that pertain to California landlords and residents.
When it comes to preserving the value of your asset, PURE Property Management is there to make sure it continues to grow in value. With our excellent relationships with vendors and contractors, we'll focus on preventative maintenance and make sure you aren't surprised by sudden repairs and expensive replacements.
Preventative Maintenance Protects Your Investment
We have been managing rental homes for a long time, and it didn't take us long to realize that maintenance issues don't get easier with time. They certainly don't get less expensive.
We take a proactive and preventative approach to maintenance because it saves you money and it preserves the integrity of your property. That small drip in the sink of a second bathroom may not seem like a big deal to your resident, but we want to know about it. Fixing it right away could mean a $60 repair versus a $600 repair.
Read More »
Our residents understand that we want to know about all maintenance issues and repair needs. The online maintenance portal we've set up allows us to stay organized and to document every repair request that comes in. We can gather information, make a diagnosis, and dispatch the appropriate professional to take care of the problem. Our system captures the quotes, the invoices, and verifies with the residents that the repair has been completed. You can see pictures and review bills. When there's an emergency, residents can reach us 24 hours a day and seven days a week. We understand the urgency in keeping your residents calm and protecting your investment property. Our team is responsive and accessible; our priorities are the safety of the residents and the value of your home. If a tree crashes through the roof or a sewer leak disrupts the habitability of your home, we don't wait. We're on the scene with our best vendors, making it right.
Your property is safe with us. So are your residents.
Caring for and maintaining investment properties in Santa Rosa and the surrounding areas.
Santa Rosa Lease Enforcement Delivers Peace of Mind
We enforce your lease agreement consistently throughout the tenancy.
Before new residents even move into the property, we have a detailed discussion about the lease agreement and the consequences of not following it. Through our careful move-in and move-out inspections, we're able to document the condition of the property before residents took possession and after they moved out. This helps us quickly get your property into rent-ready shape during resident turnovers and it holds residents accountable for any damage they've left behind.
Read More »
When it comes to enforcing the lease agreement, we're paying attention to a few specific things:
Timely rent collection and the enforcement of late fees.

Ensuring all pets are approved and documented.

Maintaining non-smoking properties.

Working with vendors to keep an eye on anything that doesn't look right while they're at the property.

Ensuring air filters are changed regularly and general maintenance needs are being met.
We'll take care of pest control and we'll watch for guests who may be turning into residents. We don't lease your property and then forget about it at PURE Property Management. We take a full-service, hands-on approach to keeping your property protected and profitable.
Better Property Management Communication and More Transparency
We have invested heavily in technology, and our innovative property management software and online tools makes managing your property more efficient and cost-effective than ever before. It also helps us communicate with you and deliver extra peace of mind.
You have an online portal, for example, where you can check in on everything from rental payments to maintenance invoices.
Read More »
All of the information we put into that portal is provided in real time, and it's clear, detailed, and accurate. You'll never wonder what's going on with your property. We value communication and we work hard to keep our relationships respective, positive, and productive. Our team is your best resource when it comes to achieving your investment goals.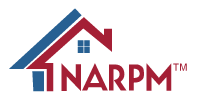 What People Are Saying About Us