Healdsburg Property Management
Local expertise in Healdsburg residential property management starts with PURE Property Management.
PURE Property Management deeply understands the local real estate market. With a combined experience of over 2,000 years in managing properties, we have the expertise and knowledge to help you maximize your investment's potential in Healdsburg.
Our unique take combining property management and technology makes us a practical choice.
We are known for our comprehensive property management services in Healdsburg, including property maintenance, resident screening, lease management, and financial reporting. Our team of local experts is dedicated to providing proactive services that align with your investment goals.
Enter Your Investment Property Address to Receive a Market Rental Analysis
Grow Your Investment With Hands-On and Responsive Management Services
We serve residential properties across Sonoma, Mendocino, and San Francisco County.
Experience The Effect of Efficient Property Management
Our team at PURE Property Management believes in using efficient property management solutions to help our clients achieve long-term success in real estate investing. Our solutions provide real-time data and analytics on your investment properties' performance, giving you valuable insights into your portfolio's strengths and weaknesses.
We leverage technology to streamline our property management services, allowing us to provide fast and efficient services to our clients. Whether it is automating maintenance requests or providing online rent payment options, our companies use technology to simplify property management and improve the resident experience.
Gain Qualitative Market Insights to Grow Your Portfolio
In addition to our technology-driven approach, we provide qualitative market insights to help you grow your investment portfolio. Our team of professionals at PURE Property Management closely monitor the Healdsburg real estate market and keep ahead of industry trends and regulations. With this information, we can provide valuable guidance on optimizing your investment strategy and maximizing your returns.
Find Qualified Residents to Occupy Your Healdsburg Investment Property
Healdsburg is a charming city in the heart of Sonoma County, known for its picturesque vineyards, world-class wineries, and diverse culinary scene. It is a popular destination for tourists and wine enthusiasts, making it an attractive location for real estate investors.
Finding qualified residents for your Healdsburg investment property is crucial to its long-term success, and PURE Property Management can help you with that. Our team takes a proactive approach to resident screening and placements, using a thorough vetting process to find the best residents for your property.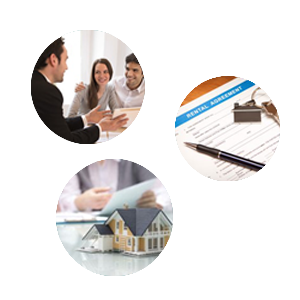 Collaborate With Responsive Local Teams For Detailed Property Insights
As a local property management company in Healdsburg, we understand the unique needs and challenges of managing properties there. It is impossible for you to personally price the property and handle its accounts, reports, and maintenance.
When you work with PURE Property Management, you experience solution-driven, simplified services that help you achieve your financial goals. Our team of responsive local experts is always available to provide detailed property insights and address any concerns you may have.
We believe in building long-term relationships with our clients, and our local teams work closely with them to understand their investment goals and provide tailored solutions that align with their needs.
Providing Simplified Solutions for Your Residential Real Estate in Healdsburg and Surrounding Regions
Property management can be complicated, especially if you are an investor with multiple properties. It can help to hire a qualified, technologically efficient company that focuses on providing enhanced services to its clients.
PURE Property Management is one company where you can experience the best technology and property management. Our main goal is to provide simplified solutions to amp up your residential real estate in Healdsburg and the surrounding regions.
Certified Professionals to Manage Your Investment Property
Designated by the National Association of Residential Property Managers (NARPM)
We serve Cloverdale, Healdsburg, Rincon Valley, Rohnert Park, Santa Rosa, Sebastopol, Sonoma, Windsor, Ukiah, San Francisco and the surrounding areas.
Renting Out a Home in Healdsburg or the Surrounding Areas?
Call PURE Property Management
PURE Property Management provides resident placement and full-service property management throughout Sonoma, Mendocino, and San Francisco Counties. Our property management team has over 2,000 years of combined experience in the industry and we take pride in our work. If you need a manager out of the area, please call us and we will be happy to refer you if we can.
We're here to help you succeed. Whether you need help finding a resident, managing your property and resident, or taking care of the day to day details that are involved in property management, we're here to help you do it better.
Cultivate Long-Term Relationships With Clients
We prioritize building long-term relationships with our clients at PURE Property Management. By deeply understanding their unique needs, we tailor our services to meet their expectations.
Our team of experienced property management professionals and technology innovators work together to deliver exceptional service and results. We streamline our processes, enabling us to operate more efficiently and effectively. This translates to faster response times, proactive maintenance, and reduced costs for our clients.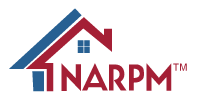 What People Are Saying About Us