Santa Rosa Leasing and Resident Placement
When you think about the qualities of a good resident, what do you think about? You probably imagine a resident who pays rent on time, takes care of your property, and follows the terms of your rental agreement. These are the things we look for when we're placing residents, and that keeps our eviction rate – and your risk – extremely low.
We have access to extensive background information that includes credit and reference checks. We look for prior evictions and judgments, and we verify income and employment. You'll get a resident who has been well-screened and is likely to perform well.
Once a qualified resident is approved, we take care of moving that resident into your Santa Rosa home. We'll conduct an inspection, sign the rental agreement, and collect a security deposit.
Pre Screening Residents with Established Rental Criteria
When a prospective resident calls or sends a message requesting more information about your property, we'll ask a few preliminary questions to make sure this person has a good chance of being approved to rent your property. We'll find out when they're planning to move and why. We'll ask about pets. We'll discuss what we look for, and what sorts of requirements will have to be met.
Read More »
Usually, this helps us to weed out anyone who will likely not meet our strict rental criteria. They'll neglect to schedule a showing or learn that they don't earn enough income to cover the rent. For the residents who are confident they'll meet our requirements, we schedule a showing and continue our conversation throughout the application process. Fair housing laws require us to treat every applicant equally, and we're completely committed to that. Our screening process is consistent and well-documented. Every applicant is subject to the same scrutiny. We make sure they know what our criteria is before they spend the time and money filling out an application. We believe in transparency and in legal compliance.
We know that the law changes frequently in California. There are new requirements when it comes to working with Section 8 residents, and we know that many cities and communities are making it illegal to look at a criminal background before making a decision about approving a resident. Mistakes can be expensive, and you won't have to worry about making them when we're conducting the screening. We stay up to date on all the laws and we partner with some of the best legal minds in the local market.
Screening tenants thoroughly and fairly in Santa Rosa and the surrounding communities.
Legally Compliant Resident Screening
Our screening process is consistent and rigorous, and we require every applicant who is 18 years of age or older to complete an application and pay an application fee.
As soon as we have that completed application, we go through it to verify identity and confirm all the information we have gathered through credit reports and other records. We use technology to automate most of the process, but we also take the time to talk to former landlords and evaluate income against the amount of rent that will be due every month.
Read More »
Some of the things we check when we're screening your residents include:
Credit history and credit report.

National eviction searches.

Information about unpaid debts to former landlords or apartment buildings.

Outstanding or unpaid utility bills.

Employment and income verification.

Landlord references and rental history.
If you're renting out a pet-friendly property and your prospective resident has pets, we'll also screen those animals and discuss the pet fees, pet rent, and pet policy we have in place.
As soon as we find and approve a resident, we get started on moving that resident into your property.
Preparing for Move-In and Signing the Lease
With a resident approved to be placed, things tend to move quickly. We want to get the lease agreement signed and the move-in funds collected. This will include the security deposit, the first month's rent, and any other monies such as pet fees.
New residents often have questions about the lease and their new home. We anticipate this at PURE Property Management, and we take all the time they need walking them through their responsibilities and our expectations.

Read More »
We want to make sure they understand the rent collection policy and how maintenance should be reported. We want them to know how to reach us and what they can do to ensure their rental experience is a pleasant one.Almost everything can be done electronically now, from the lease signing to the rental payments. We're prepared for that because we've invested heavily in technology. We're always prepared for phone calls and in-person help, however, and our residents know we're ready to help and support with anything they need during the move-in process.
We place excellent residents quickly, and the result is a more efficient, more profitable investment experience for our investors.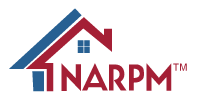 What People Are Saying About Us